she's your sister



She's Your Sister is a rock band from Chicago. In the winter of 2004, three musicians responded to a classified ad in the Chicago Reader. We all met, decided that we didn't hate each other, and formed a little band. Six months later we found ourselves on a California tour, and eighteen months later, we moved to California, abandoning Chicago for warmer climes.

We've played on some of the nation's premiere stages such as the Viper Room, the Key Club, and the Whiskey in Los Angeles, The Hard Rock Cafe in Memphis, The Abbey Pub and Subterranean in Chicago, and the country's best dive bar, Siberia, in New York City. We're planning a national tour for June 2007.

We could rattle off a token list of influences, but that's a bit boring. Instead, we'd rather tell you that Job listens to Slayer, Theo prefers Ween, Joel has a penchant for In Utero, and Jenn always likes some obscure band the rest of us aren't hip enough to listen to.

People have told us we sound kind of like Smashing Pumpkins or the Pixies or U2 or the Clash or 3 Dog Night (huh?), but since none of that makes much sense, we just tell people that we write three-minute pop/rock songs with loud choruses, riffy guitars, and vocals that, well, are either "soaring," "intense," or "loud" -- depending on the positive adjective you care to attach.

We all come from different musical backgrounds. Jenn has played with girl rock bands like Rockit Girl, Theo has played in girl-punk bands like Nancy and the Knockers, Joel was once Tommy in Tommy, and Job's stint in metal/'90s rock bands doesn't change the fact that his nickname is "the Administrator." Someone else is nicknamed "butter pants," but we don't talk about that in polite company.

We should tell you that we released our debut album, In Between, in July 2005 and our sophomore LP, onetwothreefour, in March 2007. We recorded it at Sage and Sound in Los Angeles with our producer Rae DiLeo. Rae's credits include Filter, Veruca Salt, Henry Rollins, and Army of Anyone. So please, turn it up to eleven and enjoy!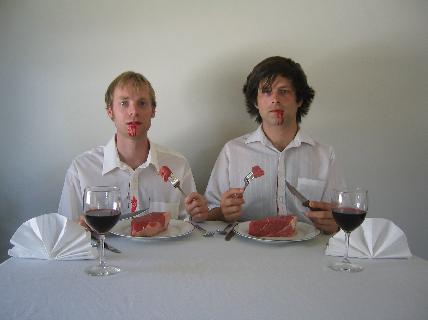 the draft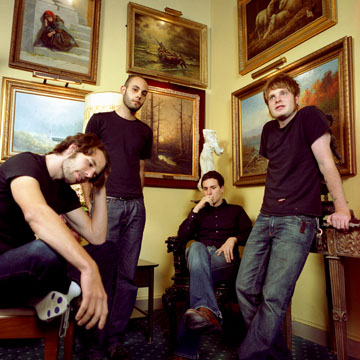 the championship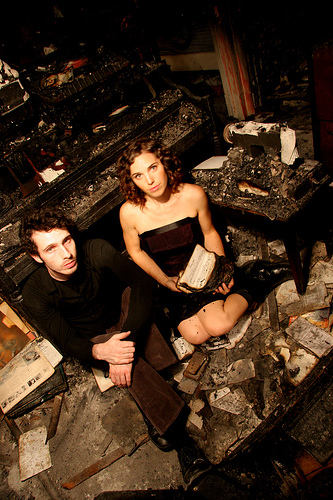 spider silk dress