junius



Boston has long been known as a breeding ground for renowned political dissidents as well as mind-expanding sonic adventurists. A legacy of great progressive labels (like Hydra Head, Tortuga and Big Wheel Recreation) and a harbor full of Earl Grey attest to that. Carrying in that tradition is Junius – at once an enigmatic letter-writing historical footnote (and political critic from the 1700's)as well as a rainy, Brit-inflected supernova of gigantic guitars, entrancing lights and erudite lyrics founded by Martinez, drummer Dana Filloon and guitarist Mike Repasch-Nieves.

The New England coast was first illuminated by Junius on Friday, February 13, 2004 at a sold out show at The Middle East in Cambridge, MA. Drawing upon influences as diverse as Failure, Hum, Sunny Day Real Estate and The Cure, Junius electrified the rapt audience with the spellbinding walls of dreamy guitars and alluring lights that have continued to define the band's signature aesthetic. Together with fellow Bostonians Seneca and Constants, the band formed the core of the Radar Recordings collective -- a community of self-funded progressive artists founded in 2002 -- which filled a void left behind when the aforementioned labels uprooted and expanded to warmer climes.

Shortly after releasing its first EP, the post-wave pioneers began a relentless touring regimen of multiple headlining and co-headlining North American tours to fan the flames of an already relatively blazing press. Junius played over 200 shows in 2005 alone, and spent nearly nine months on the road that year.

The songs which make up Junius's self-titled album were recorded by Will Benoit (of Constants), and mastered by Nick Zampiello ( Isis, Converge, Pelican, Cave In.) Hailed as "genius" by The Big Takeover, Junius' work is borne of experiments in isolation and ascetism, including month-long stints in remote places including a storage facility in Texas, a farmhouse in Vermont, a cabin in Pennsylvania and a small room in the swamps of Louisiana. It's this austere approach that adds a weighty foundation of authenticity to the members of Junius as credible artists. Themes of forbidden knowledge, supernatural and extra-terrestrial phenomena, and religious mythology permeate Martinez's esoteric lyrics, while the group's music pushes sonic boundaries.

Junius' brutal itinerary extends well into 2008, with plans to hit Europe, Japan, as well as more North American dates to solidify their already solid fan base. Appearances on MTV's "On the Rise" and scores of "Most Anticipated Album" nominations have all but catapulted Junius to the forefront of the world's sight line. With this self-titled release, as well as the impending album "The Martyrdom of A Catastrophist", the specter of the Junius enigma will loom heavier in the public's mind than ever before.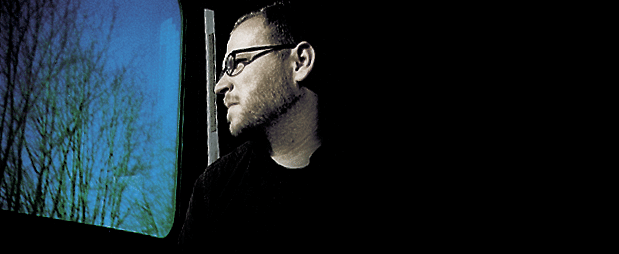 Daniel G. Harmann

sKamper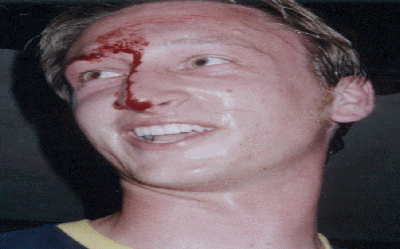 the broke