alive inside



In the summer of 2008, Steven Rice and Stephen Adwell began another one of their many musical projects together. They began writing high-energy music fueled by all the common cliches known to man. With Rice being the front man and Adwell on drums, the band was not only missing a bass player, but a lead singer. While the band searched for these elements they came across their good friend Will Blessent who took on the roll of bass. Still in search of a lead singer they persisted to move forward as a band.

They then began playing in all the local clubs in their hometown for several months. Never finding the right man for the lead singer position. They had a problem and Adwell had a solution. Always keeping his older brother Trevor as an option he finally made the call. After a few weeks Stephen got the call from Trevor, he was in. Trevor joined the band in early 2009 and the band was on their way. In the spring of 2009, Blessent decided to leave the band to pursue other musical aspirations and the band was in search of a new bass player. Luckily, Stephen heard that his good friends in Agathy had recently disbanded and Chris Maddox was in need of a new venture. He proceeded to call his long time friend and asked if he would like to take on the job. Maddox then agreed to watch the band play their last show with Blessent as the bands bass player. After seeing the live show, Maddox was eager to join the band. It was then that band was truly complete.

Since then Alive Inside has produced their first self-titled E.P. and has played venues in Arkansas, Missouri, Nebraska, their home state of Kansas, and have shared the stage with Stars Go Dim, Adakain, and many more. The band is continuing to move forward trying to make their mark in Rock music. Carefully and intricately the band is arranging their music in a way they feel can warm the hearts of many. With soaring, melodic vocals, driving guitars and a syncopated rhythm section Alive Inside will surely find a place in what we all call the music industry.




baleen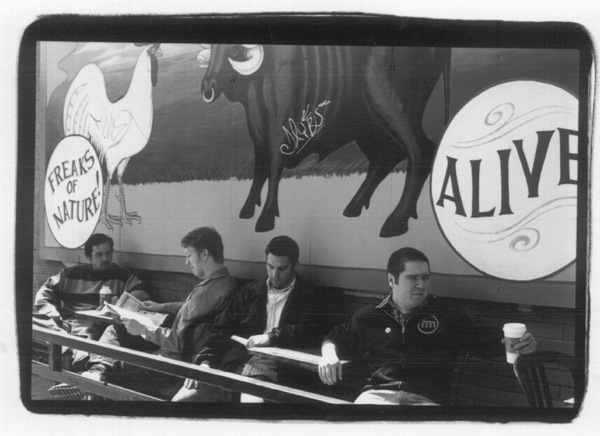 Twinstar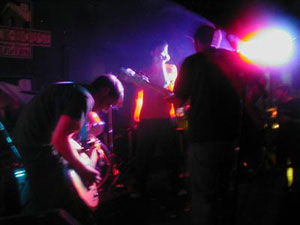 Walk Through Walls