dark shift



"We would like to bring to you the return of "True Melodic Thrash Metal" from Milwaukee Wisconsin based band 'Dark Shift'. Bursting back onto the scene with their new album 'Gaining Ground', 'Dark Shift' brings their own original mix of blazing guitar rhythms, thunderous drum beats, and rapturous song lyrics back to a rapidly growing audience of desperate and raving frenzy of fans in a series of adrenaline pumping and heart pounding metal tracks.

"Gaining Ground" showcases a vastly improved and matured sound for the band, showing a fantastic evolution in the genre derived from a gambit of international harmonic influences. Unleashing raw, animalistic fury in an astounding complexity of polished chord progressions and natural auditory chemistry, 'Gaining Ground' focuses on the inward struggle of human emotions and the drive to experience life, to its fullest potential by pushing the limits of the mind and body. This "all or nothing" attitude is profoundly expressed in the album's title track, a flagship anthem against the social puppeteering of society and the efforts to sever the strings from the controlling hand in this "show called life".

Produced and engineered by Joel Wanasek – lead guitar, along with major contributions from the band, Brett Dumstrey – bass guitar, Tommy "The Gunner" Lodwick – drums, and Lewie Snyder – vocals and rhythm guitar, "Gaining Ground" is guaranteed to rock listeners from its very foundations by building upon numerous years of hard work and countless live shows, playing with seasoned veterans such as Megadeath, Dream Theater, Damage Plan, and Testament. 'Dark Shift' promises to expand upon a repertoire of mind-blowing songs and out-of-this-world stage show that has already earned them the "New York International Music Award for Best Metal Band." This album promises to deliver a heavy and high impact electrical assault on the mind and senses through technically stunning virtuosity with new-embryonic vocal styleings.

With the popularity of 'Dark Shift' growing at breakneck speeds, their new album promises to please current fans as well as enthrall and entice new admirers from all genres of music. Join what is destined to be the forefront of an earth shattering movement in music with a one-of-a-kind onslaught of eclectic and revolutionary material.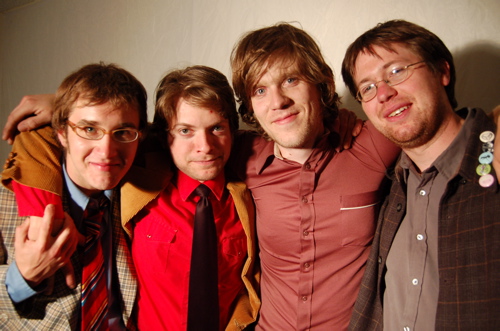 alan singley and pants machine

karate high school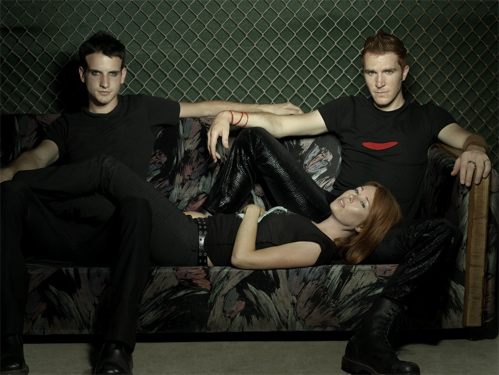 xrayok